The Most Anticpated CD Release & Party of the Year
The Most Anticpated CD Release & Party of the Year
Marvin L. Winans' long awaited solo project was released in stores, September 25, 2007. On Monday, September 24, Marvin Winans partied "gospel-style" with a packed room full of gospel artists, industry reps, dignitaries, and just plain fans.

It was a "Who's Who" of gospel elite that joined the legendary Marvin Winans in a triumphant celebration of music and artistry. J Moss; Karen Clark Sheard; Kim Burrell; Marvin Sapp; Lowell Pye; Vanessa Bell Armstrong; Antwaun Stanley, Darius Twyman; members of 2103, and The Resurrection; Tim Bowman; Mom & Pop Winans; and sister/boss, CeCe Winans (Pure Springs Gospel), were just some of the artists on hand to celebrate with Winans. Mayor Kwame Kilpatrick and First Lady Carlita Kilpatrick were also there to represent the City of Detroit.

Other prominent Detroiters in attendance to support Pastor Winans included Bishop Andrew Merritt, Rev. Spencer Ellis, Rev. Edgar Vann, Larry Robinson (God's World), Pam Perry (Ministry Marketing Solutions), Earl Wright and Conway Norwood (WEXL-1340), Foody and Jamillah Muhammad (MIX-92.3FM), Walter Kearney and Paul Allen (PAJAM), and Brother Gerard (BET).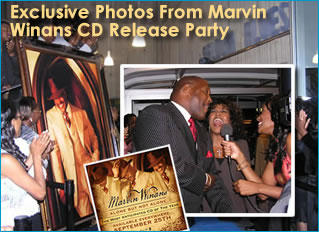 Marvin Winans and CeCe Winans on the "blue carpet"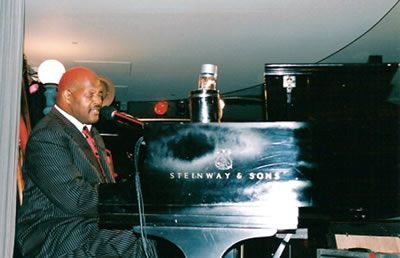 Marvin Winans sings from his solo release, "Alone But Not Alone"

The audience includes gospel notables, Pastor Marvin Sapp and J Moss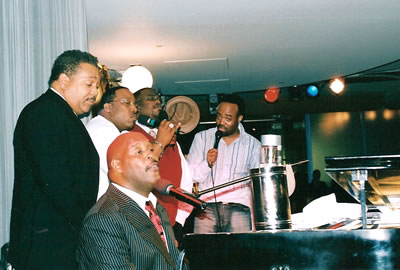 Marvin Winans and an "All-Star" Choir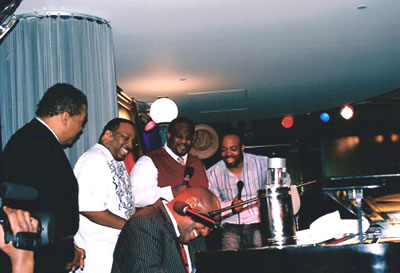 Marvin Winans and his "All-Star" Choir enjoy a laugh together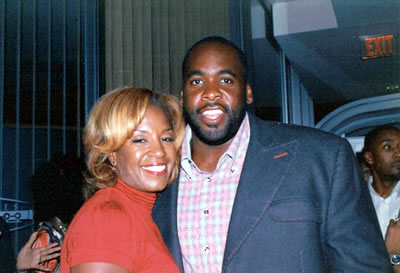 Detroit Mayor Kwame Kilpatrick and First Lady Carlita Kilpatrick are among those on hand to celebrate Pastor Winans' new release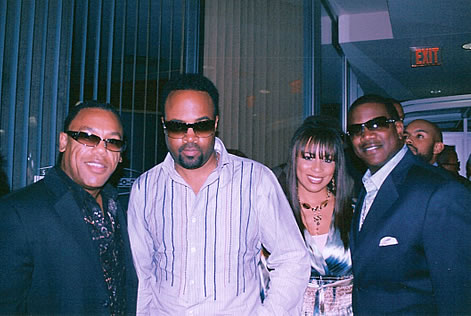 Walter Kearney, J Moss, Keisha Allen and Paul Allen (PAJAM)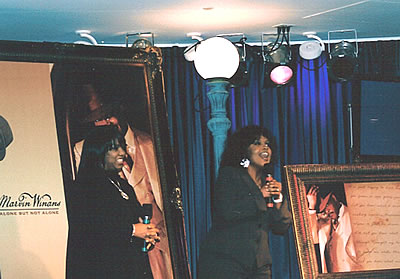 Pastor Winans' new project is on Pure Springs Gospel record label founded by sister, CeCe Winans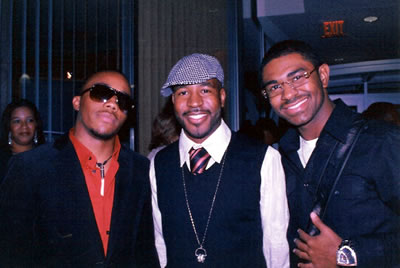 Gospel group 2103

DetroitGospel.com's Renee' and CeCe Winans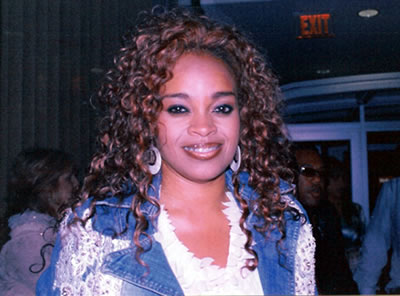 Detroit's own Karen Clark Sheard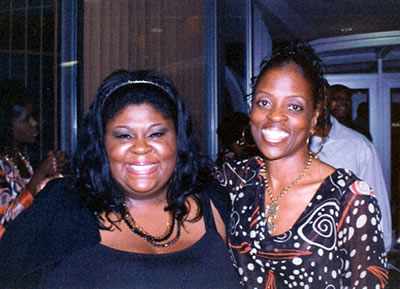 Kim Burrell (who sings a duet with Marvin Winans on his new solo project) and DetroitGospel.com's Renee'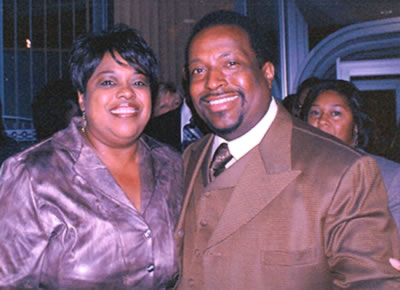 Minister Sheila Vann and Pastor Edgar Vann of Second Ebenezer church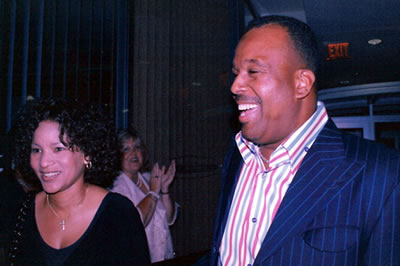 Mrs. Tracy Ellis and Pastor Spencer Ellis of Citadel of Praise church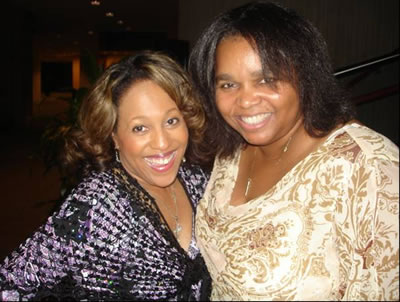 Pam Perry (Ministry Marketing Solutions) and Sheila Belle (The Belle Report) - courtesy of Charis Hunt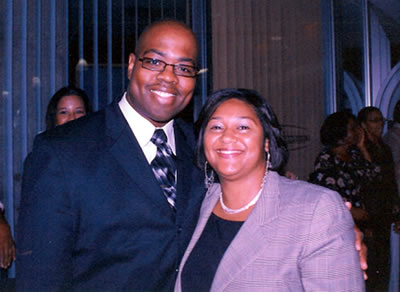 Winners of the DetroitGospel.com VIP pass giveaway, Mr. and Mrs. Adrian Cranford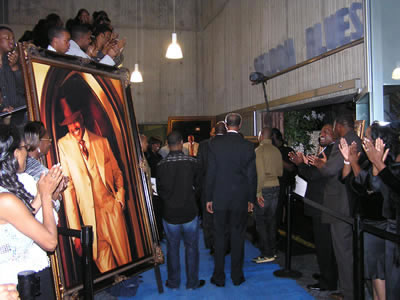 Seldom Blues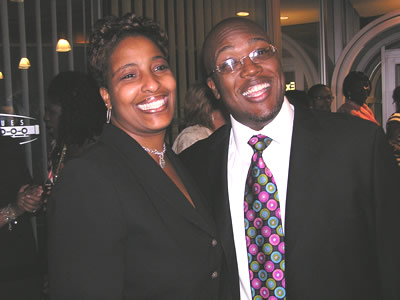 Mr. and Mrs. Darius Twyman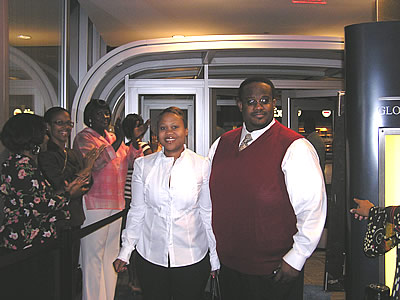 Mr. and Mrs. Lowell Pye (Men of Standard)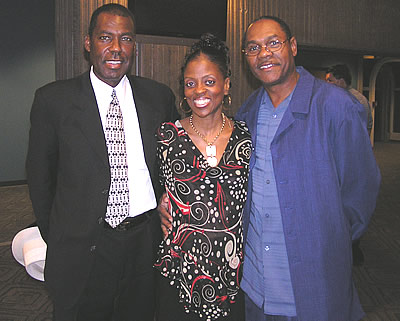 Members of The Resurrection with Renee' from DetroitGospel.com (center)
MORE PHOTOS COMING SOON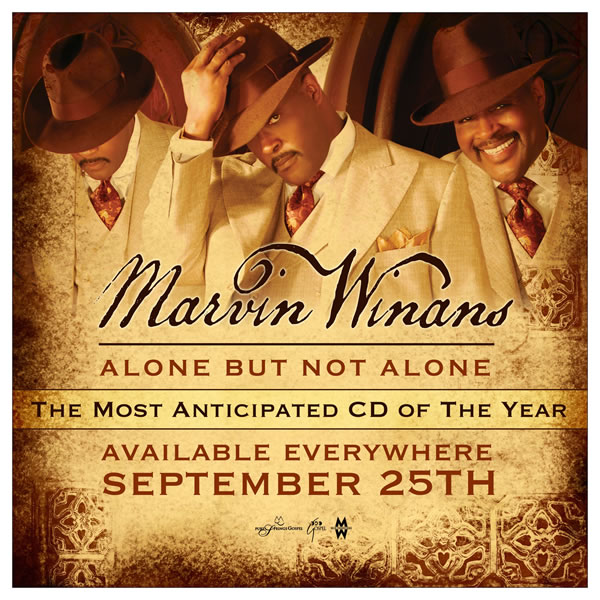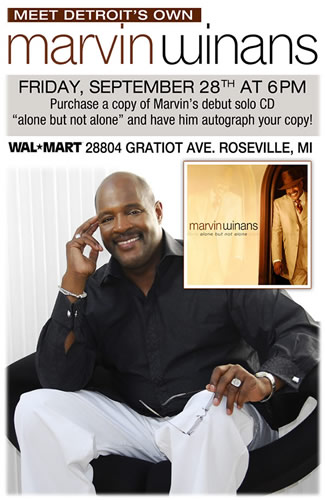 MARVIN WINANS
ALONE BUT NOT ALONE

THE MOST ANTICIPATED CD OF THE YEAR

AVAILABLE EVERYWHERE
SEPTEMBER 25TH

Publicity Contact: Erma Byrd • EByrd Communications
P: (323) 965-5551 • E: erma@ebyrdcom.com

Radio Contact: Clyde Duffie • D3 Entertainment
P: (615) 294-8900 • E: kelvis9@yahoo.com

www.purespringsgospel.com

www.myspace.com/marvinwinansmusic

Pure Springs Gospel
EMI Gospel
MLW Productions

MARVIN WINANS: BIO

Back in the 1980s, The Winans – Marvin, Carvin, Michael and Ronald – were arguably the most successful contemporary quartet in gospel music. They earned five Grammy awards, hosted two TV specials, numerous Oprah Winfrey Show appearances and even a coveted performance slot on the Grammy awards. On top of that, there were several high-profile collaborations with Anita Baker, Michael McDonald, Ladysmith Black Mambazo, Michael Jackson and even R. Kelly. Whenever people thought of gospel, they thought of The Winans.

From their debut album, Introducing the Winans in 1981 to their last CD Heart & Soul in 1995, The Winans revolutionized the way the world views gospel music. Their sound was fresh, smooth and urban-flavored. A dozen of their recordings hit the Billboard R&B charts including their #5 smash "It's Time" and their Michael Jackson collaboration "Man in the Mirror" which was #1 for weeks. In the gospel world, The Winans scored hit after hit with their classics "Tomorrow," "The Question Is," "Bring Back the Days of Yea and Nay," and "Ain't No Need to Worry" with Anita Baker. Now, the group's charismatic lead vocalist and chief songwriter, Marvin Winans, is going solo for the first time with Alone But Not Alone – his first CD on his platinum-selling sister CeCe Winans' PureSprings Gospel label.

Produced by Tommy Sims (Michael McDonald, Kenny Loggins), the warm urban adult contemporary styled project features Winans' classic vocal style and stellar cameos by Kim Burrell; newcomer DeShondra Rideout; Winans' brother, Carvin; and his late brother, Ronald. "This is my first solo project, so I'm alone," he confides as he explains the title. "This is the first CD since I lost my brother Ronald who was my best friend, so I'm alone. And then, there's the not alone. The obvious is that God is always with us and that there are other people singing on the album with me. But, these are songs I've lived over the last 10, 12, 15 years. Some are even older than that. I told the EMI staff another name for this album would be songs nobody would sing but me [because other artists passed up the chance to record the songs]."

Winans is a quick thinker and when he's making a serious – potentially provocative statement, he'll quickly lighten it with a laugh to make the listener know it's no big deal after all – or at least not in the present tense. He does this throughout his discussion of these poignantly personal songs. "I always write out of my own experience," he explains. "I never tried to make up a song. I lived it. That's why it's so painful."

Although, Winans channels his personal pain through these dozen songs; it's his hope that the songs will be instructive as well as entertaining. "I wanted the experience to be told," he announces. "Because I know I'm not unique in my story." He performed his radio single "Just Don't Wanna Know" – a mellow rumination on God walking him through one of his biggest ordeals - at an EMI sales meeting. "A lady came up to me afterwards," he recalls. "She said, `I want to thank you because that's for me. I just came out of a 25 year old marriage.' I looked up and said, `You got it!" I didn't tell her anything specific and she figured it out. The song delivers."

The whole set delivers situational, inspirational and faith-inspired messages in a style that builds on Winans' legendary Winans material within an appealing setting that should step beyond Winans' gospel base and prove attractive to smooth jazz and quiet storm radio formats as well.

His is a success story his parents could have never predicted when Winans and his twin, Carvin, became the fourth and third born respectively, of David & Delores Winans' ten children. His parents, who met when they were both members of the Lemon Gospel Chorus in the 1950s, worked an assortment of full and part-time working-class gigs to keep food on the family table. In spite of their work schedule, they always found time to ground their family in the Bible. As his dad likes to say, "We didn't send our kids to church. We took them to church with us." Winans and his brothers Carvin, Michael and Ronald grew up singing in their great-grandfather's Zion Congregational (COGIC) and formed the Testimonial Singers in 1970. They performed around the Detroit area and earned an opening slot for gospel godfather Andrae Crouch when he was appearing in Lansing, MI in 1979. He loved the brothers' sound and got them signed to Light Records as The Winans, and the rest is history.

Then, Winans felt the call to preach and founded Detroit's Perfecting Church in 1989 and watched it grow from a handful of people to over 4,000 members today. As the demands of his church increased, Winans had to cut back on globetrotting with his brothers. Although, all members of the group took turns leading songs, Winans was the primary vocalist and without him, the group would not be the same. All of the brothers worked on their own individual projects. Ronald did a string of Family & Friends projects and formed a chicken and waffle restaurant with Gladys Knight. Carvin was a record executive for a while and Michael and his wife, Regina, formed a duo. The group has reunited at various points over the years for special occasions such as the 2002 Winans Family Tour that included Mom & Pop Winans, BeBe & CeCe Winans, Daniel, Angie & Debbie, and Winans Phase 2 – all popular acts in their own right.

This brings up the topic of Winans' brother Ronald, who died in 2005 after a ten-year battle with heart disease. How often do you think about him? "Every day," he says with a sigh. "Everyday... he was my big brother. When we were really little, he was my hero. If Ronald was a cub scout, I wanted to be a cub scout. Then, at the age of 12 that flipped and he became my older brother and my oldest son." It was often Winans who took his brother to his medical check-ups and kept an eye on him, even in the midst of shepherding his mega church. He continues, "It's very possible to believe you can fly when you have a brother telling you that you have wings and that was Ronald. He was always the one to say, you can do it. If anyone can do it, you can do it because you are the one to do it."

Naturally, the question pops up. Will the surviving brothers ever record again as the Winans? "There's always a possibility," Winans says with resignation. "But Ronald was not replaceable – not even for nostalgic reasons. That's that."

Something else Winans and Ronald shared was cooking. It's Winans' only real hobby. "Ronald and I used to have these debates as to which one of us was the better cook in the family," he laughs. "I don't get to cook often but I can cook whatever you want. I cook real food. I can fry chicken, make ribs and homemade rolls, I do all of that!"

Alas, the only cooking of late for the man who seemingly does it all; has been in the recording studio – about four years worth of musical recipes. "I've been taking my time to do it right," he says. It turns out that his producer, Tommy Sims, a bassist who has produced a range of gospel artists and pop stars such as Michael McDonald, is a big Winans fan.

"I heard of him because he produced CeCe's Everlasting Love project and that song was my favorite song on that album," Winans says. "I guess because it was so Winanized. When I met [Tommy Sims], he said, `I'm a protégé of you.' He told me that `Everlasting Love' came right out of a song we did on the Live at Carnegie Hall [which he says will soon be reissued on CD for the first time] album called, `How Can You Live Without Christ?' He said I took that song and made this song from that one… He hears and brings out what I hear."

Because Sims has worked in pop music, he was able to maintain Winans' trademark crossover style without compromising his gospel content. Throughout the collection, there are subtle sounds very reminiscent of Marvin Gaye's "Makes Me Wanna Holler" and "What's Going On?" period. Could it be on purpose? "He may be in there somewhere," Winans laughs. "You may be able to find him in there."

Since its been over a decade since the last Winans recording, inquiring minds want to know if Alone But Not Alone is just a one time CD or can we expect more music from Marvin Winans in the not-so-distant future? "Absolutely!" he declares. "There's more to come, I've written too many songs."
Spread The Word