Published 10/21/2009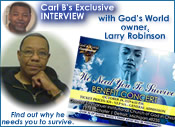 For the past 30 years if you were a part of the Detroit gospel music community, you spent time at God's World. Read Carl B. Phillips' in-depth interview with God's World owner, Larry Robinson, and hear in his own words why he "needs you to survive."
Published 07/6/2009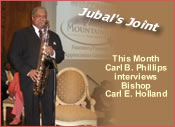 The column that I write for DetroitGospel.com is named Jubal's Joint. This was taken from Genesis 4:20-21. For the past 32 years I have had the pleasure of being the Jubal to a modern day Jabal, Bishop Carl E. Holland, Presiding Prelate of the Pentecostal Assembly of Believers. I recently talked to Bishop Holland about his ministry and the PAB Convention being held in Detroit, July 6 – July 10.
Click below for the full interview
Published 05/26/2009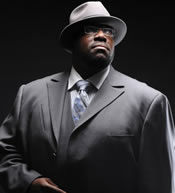 In my years of being a part of the Detroit Gospel Music community, I've attended many recording sessions. Eric Deon's "Live In Worship" is one of the best recording sessions that I've had an opportunity to witness in this city in a long time.
Click below for the full story as Carl B. returns with his "Jubal's Joint" column.
Published 07/12/2007



Click for full article
Performed by "4Ever Grateful"
Since joining DetroitGospel.com I've wanted to create a theme song for the website. So I called a few friends to produce a new DetroitGospel.com theme... I wanted a joint with fresh beats, a fresh sound, and fresh vocals.
Published 07/8/2007