Published 09/30/2016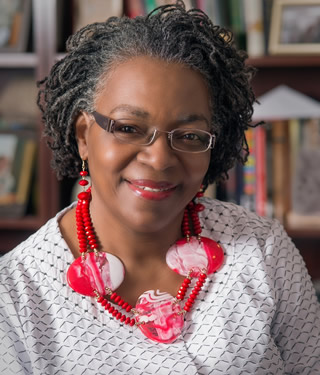 The staff of DetroitGospel.com wishes to express our sincerest condolences to
New Prospect Baptist Church
and the family and friends of Rev. Dr. Wilma R. Johnson at her passing on Friday, September 30th, 2016. Dr. Johnson was the much beloved pastor of New Prospect Baptist Church for over 17 years, and she will be greatly missed. Details of Dr. Johnson's homegoing services will be forthcoming. A link to the
Detroit Free Press
obituary can be found on the
DetroitGospel.com Facebook page
.
Save
Save
Save
Published 02/20/2016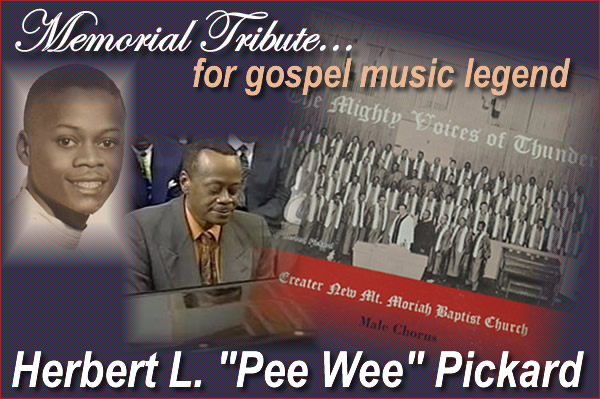 The family of legendary musical prodigy, songwriter, pianist, organist, director, arranger, and native Detroiter Herbert L. "Pee Wee" Pickard, along with The Mighty Voices of Thunder male chorus of Greater New Mt. Moriah Baptist Church, is planning a Memorial Tribute during their annual Moments of Meditation at 6 PM on Sunday, March 20, 2016.
Mr. Pickard was a trailblazer who played with a who's who of gospel, including The Rev. James Cleveland and the Voices of Tabernacle, Albertina Walker, Dorothy Love Coates and the Gospel Harmonettes. Pickard also taught in the Detroit Public School system as a music instructor. He is featured on two Savoy albums; one is an instrumental, and on the other he plays both keyboards and fronts the Pickard Singers. He also recorded with The Mighty Voices of Thunder. "Pee Wee" was inducted into the Gospel Music Hall of Fame in Detroit in 2001.
Herbert L. "Pee Wee" Pickard departed this world on Friday, February 19, 2016, at the age of 81. According to a posting on Mr. Pickard's Facebook page by a family member, he did not want a funeral and donated his body to science. His loss is mourned by family, friends, and all those touched by his amazing music ministry. (
Click here for links to full bio and YouTube uploads of some of Pickard's recordings.
)
Published 09/1/2015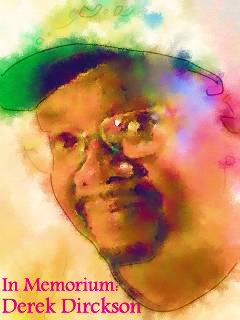 Our sincere condolences go out to the family and friends of
Derek Clayton Dirckson
, former manager of gospel super group
Commissioned
, former member of and producer for R&B group
Chapter 8,
and owner of Backstage Pass Recording Studio. On Derek's
LinkedIn Page
, he provided a summary of his background as "Musician (drums), Producer, Writer, Studio Owner." To view tributes from
Fred Hammond
and
Nephew Tommy
, and the very long list of artists that Derek worked with over the years,
CLICK HERE
for Full Story.
Published 09/9/2010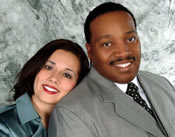 The Grand Rapids Press reported earlier today that First Lady MaLinda Sapp, co-pastor of Lighthouse Full Life Center Church in Grand Rapids, and wife of pastor and gospel artist Marvin Sapp, passed away this morning, September 9, 2010, from complications from cancer. Our prayers go out to the Sapp family and entire Lighthouse Full Life Center Church family during their time of bereavement.
Published 08/18/2010




With great sadness, Triumph Church reports the death of Solomon Willie Lee Kinloch, Sr., the father of Pastor Solomon Kinloch, Jr. During this time of bereavement, Triumph Church is asking for the respect of the family's privacy by limiting visitation to service times. Please click below for add'l details.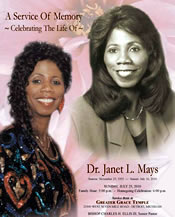 DetroitGospel.com would like to express our sincerest condolences to the family of Dr. Janet L. Mays who passed away on July 16, 2010. Dr. Janet Clack-Mays was a wife, mother, educator, minister, and native Detroiter. She was employed by the Detroit Board of Education for almost 30 years, and was a 32 year member of Greater Grace Temple where she was part of the Ministerial Staff under Bishop Charles H. Ellis. Among her many accomplishments and achievements, Dr. Mays was the Educational Director for the U.S. African Foundation, and faithfully ministered the Word during her visits to Africa.
Click to view the obituary
for this dynamic woman of God (Courtesy of Mays Printing at
www.MaysPrinting.com
).
Published 07/28/2010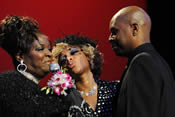 Tramaine, Sunny and Jamie Hawkins - photo by Adam Turner
Oakland, CA: Scores of people who never met Walter Hawkins showed up from every corner of the globe this week and squeezed into the Paramount Theater alongside thousands of Oakland natives to bid farewell to the pioneering gospel legend known for creating classic songs such as "Goin' Up Yonder," "Changed," and "Be Grateful."
Published 07/12/2010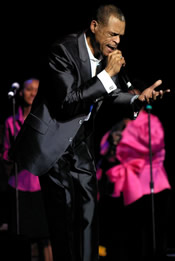 Ripon, CA - Walter Hawkins, the Grammy Award-winning gospel singer/composer and pastor of Oakland's Love Center Church, died @ 2:48 PST July 11th at his home in Ripon. For the last two years, Hawkins has been battling pancreatic cancer. He was 61 years old.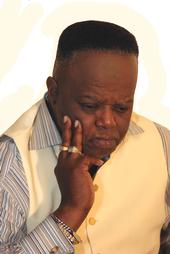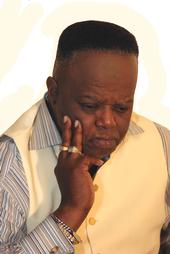 Our prayers and condolences go out to the family of Rev. Timothy Wright, who passed away early Friday morning at Bronx Veterans Hospital. Rev. Wright was 61 years of age at the time of his death.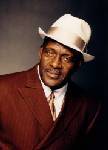 Memorial Service & Homegoing Celebration for David Pop Winans (April 20, 1934 - April 8, 2009)
Tuesday, April 14th, 7:00 p.m., Memorial Service/Viewing at Perfecting Church, 7616 E. Nevada, Detroit, MI 48234 (313.365.3787)

Wednesday, April 15th, 10:00 a.m., Homegoing Celebration Service, Perfecting Church, 7616 E. Nevada, Detroit, MI 48234 (313.365.3787)

McFall Brothers Funeral Home, 9419 Dexter Ave., Detroit, MI 48206 (313.895.8900) ~ * Flowers will be received at this location.

* The Winans Family wishes to thank everyone for their prayers and continued support. Flowers, donations and well wishes can be sent to Perfecting Church as well.

Press Release issued by Erma Byrd of eByrd Communications (323) 965-5551
erma@ebyrdcom.com
:
WINANS MUSICAL DYNASTY MOURNS LOSS OF PATRIARCH DAVID "POP" WINANS, 74
Los Angeles, CA - April 8, 2009:
After initially suffering a heart attack and stroke in October 2008, David Winans, Sr. the patriarch of the musical dynasty, The Winans Family, passed away quietly @ 4 p.m. CST on Wednesday, April 8, 2009 in Nashville, TN at the Alive Hospice with wife, Delores Winans at his bedside. The Winans Family wish to thank everyone for their prayers and continued support, but would appreciate privacy at this time. Memorial and homegoing services are being planned for Tuesday, April 14 and Wednesday, April 15 at Perfecting Church in Detroit, MI where Winans' son, Marvin L. Winans, is the Sr. Pastor.